AIR TRAVEL WITH
CONFIDENCE
Now, you can have peace of mind and meet CDC
testing requirements to enter the U.S.
For roundtrip flights originating in the U.S.
1. Book your roundtrip flight.
2. Order COVID-19 Antigen rapid tests on eMed.com.
3. Tests are shipped to your U.S. address (or local pick-up location).
4. Create a digital health pass account, download the app, and pack two (2) tests per person in your carry-on bag before leaving the U.S.
5. Three (3) days before returning to the U.S., start your test session.
During the three (3) calendar days preceding the day of your return flight's departure, visit eMed.com to start your test session virtually guided by an eMed Certified Guide. Use your smart mobile device, an internet-enabled laptop or desktop computer with either a built-in camera or a webcam.
Note: Because of the anticipated high volume of testing expected, it may take up to 24 hours for you to receive your test result documentation, so please plan your testing day/time accordingly to allow for delivery of your test result documentation prior to departing for the airport.
6. Receive an eMed Lab Report with your test result. (optional test result available in the NAVICA™ app.)
Receive your test result in an eMed Lab Report which can be utilized as your proof of a negative test result to check-in to your flight.
7. If negative, share your eMed Lab Report test result to board the return flight.
Note: Do not bring your used test card and swab with you. Throw it away after use.
Testing Best Practices
PLAN AHEAD
Order your test once you have booked your international travel, so you have it when you are ready for testing. Ship the test to your U.S. address prior to departing from the U.S. and take it with you on your international travels.
TEST DURING 3-DAY WINDOW
Ensure your test results are received before your scheduled return flight to the U.S. by testing at least 48 hours prior to departure flight to the U.S.
CHECK YOUR EMAIL
Test results are available in 15 minutes following your test session. An eMed Lab Report with your test result will be delivered to your inbox.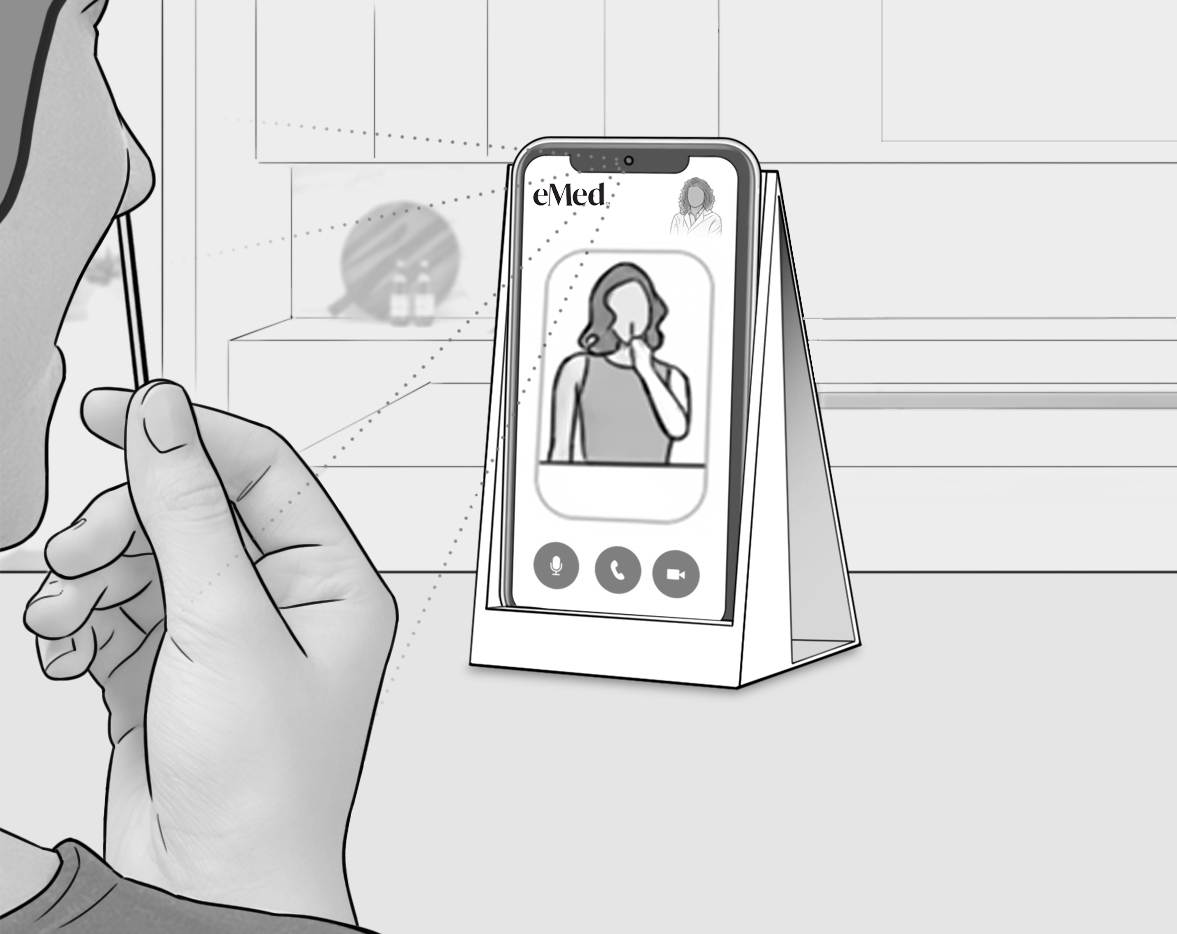 Frequently Asked Questions
Using Your Tests
All

Travelers:

A prescribed test

(available in six-pack quantity)

is linked to the qualifying individual

's unique user profile

registered o

n

eMed.com

.

Each

individual travel

er

is re

sponsible for obtaining

prescribed tests under their unique user profile

by

signing up

on eMed.com

and then

completing the

COVID-19 Testing Questionnaire to determine eligibility

by clicking the

Order Now

button

.

Traveling Couples

& Group

s

:

Remember to obtain a prescribed test under each unique user profile by signing up on eMed.com and then completing the COVID-19

Testing Questionnaire to determine eligibility by clicking the

Order Now

button.
Approved for travel
Not Approved