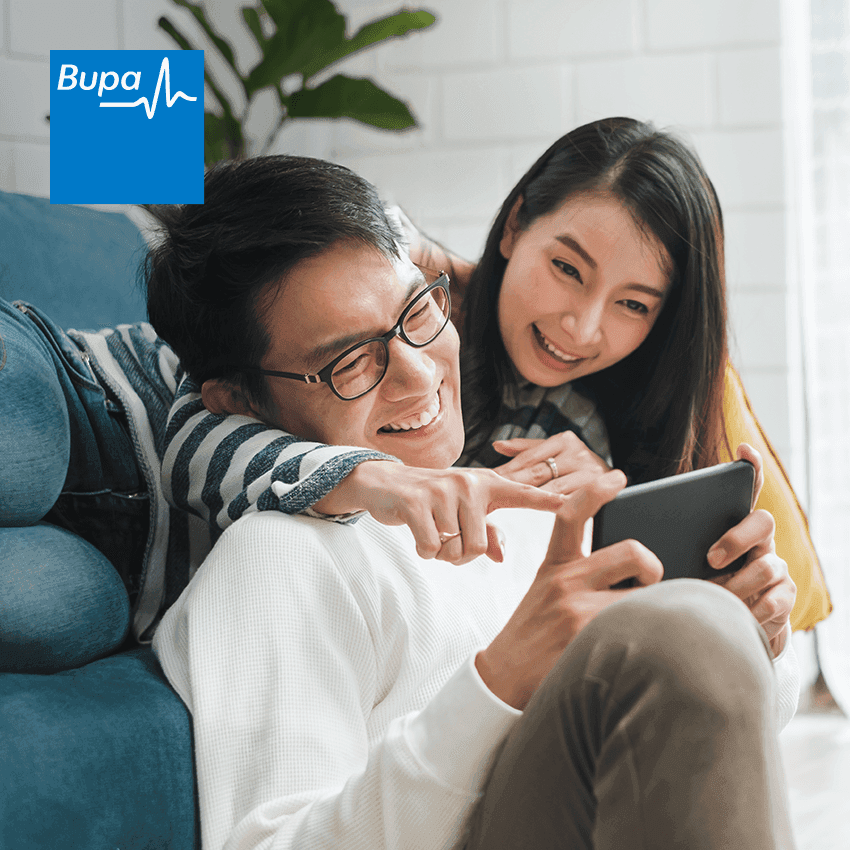 Download the app now
For unlimited, 24/7 appointments with our healthcare professionals, download the Babylon app now from the App Store or Google Play and enter your Digital GP membership code when registering (you can find this in your Bupa documents).
If you're a direct Bupa customer, your code is BUPAVGP. Otherwise, Bupa will send you this code once your policy has started, or after renewal.
If you have Bupa health insurance through your employer, you'll need to enter the code provided by your employer; please talk to them if you don't already have it.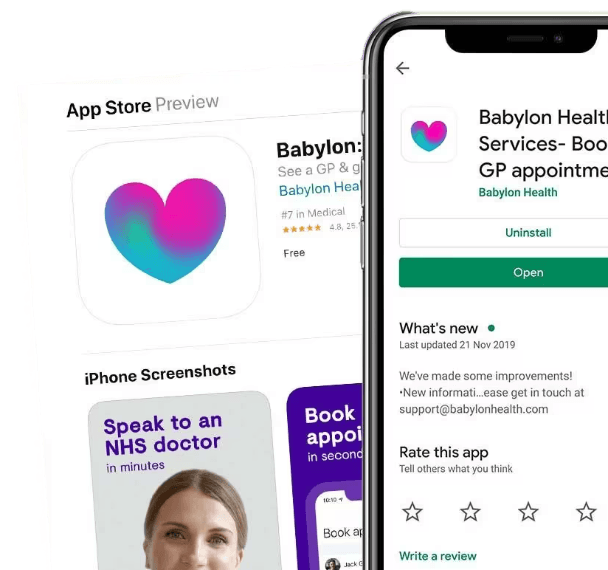 As a Bupa member, here's what you get with Digital GP: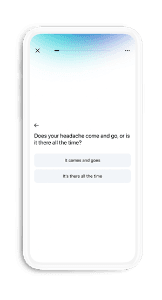 Symptom Checker
Check your symptoms instantly and get the most appropriate health information.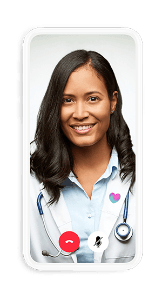 Video appointments

Talk to our clinicians at any time of the day or night and get an appointment normally within two hours.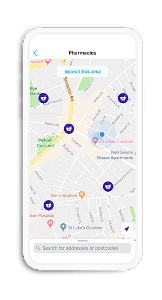 Same-day prescriptions
Have prescriptions sent straight to the nearest pharmacy or delivered to your doorstep.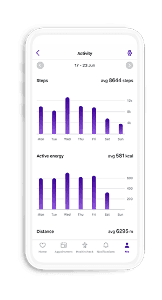 Clinical records
Instantly access your records, prescriptions and health information, stored securely in the app.

FAQs
Q. How do I find my membership code?
A. Your Babylon membership code can be found in your Bupa documents. You can also ask your HR or Employee Benefits Manager for your company code if you have Bupa through your employer.
If you are a direct Bupa customer, your code is BUPAVGP
Q. How do I find my membership code if I've already registered?

A. Please refer to the 'Using your membership code' section of our user guide.

Q. How do I add family to my account?
A. Please refer to the 'Adding family to your account' section of our user guide.
Q. How do I book an appointment?
A. Watch our step-by-step video on how to book an appointment.
Q. Who can access my medical records?
A. Babylon clinicians take electronic notes during the consultation, which are available for the patient to view immediately after the consultation is closed. The video or audio recording is also available to the patient from within a secure password-protected area in the app. These notes form the basis of any referral letters that may be needed. All clinical notes are available to the Babylon GP in subsequent consultations to ensure continuity of care.
Q. How do prescriptions work?
A. After your Babylon GP generates your private prescription in the appointment, it is handled by Babylon's Clinical Support team. There is no additional charge for generating a private prescription. However, you will be required to pay the cost of your medicine when you receive it from your pharmacy.

Q. How do referrals to Bupa work?
A. Referral letters are open, so they can be used in conjunction with Bupa, PMI providers and some NHS pathways (at their discretion). An open referral will be received soon after the consultation.
Patients will receive a Babylon referral letter to their email. The member must contact their member services team with the letter. The claims team will confirm the benefits available to the member and issue a pre-authorisation number and documentation. Referral options available through Bupa are a Babylon digital consultation, face-to-face consultation or diagnostics facility.

Q. How (and why) do we prescribe?
A. Babylon prescriptions are private, so the patient pays for the cost of the medication. The patient chooses to either have the prescription delivered to their home/work or to collect from a local pharmacy of their choice within the hour of selection of that pharmacy. Prescriptions are free, but medication costs are dictated by the pharmacy you choose. Our top 30 most prescribed medications come below the NHS cap, and where medications are likely to cost more, Babylon GPs will warn the patient. The patient can also contact the Babylon Support team (+44 (0) 330 303 8000), who will be happy to send the prescription to a more cost-effective solution to fulfill their medication.
Q. How long do prescription deliveries take?
A. Same-day delivery in greater London until 4 pm Monday - Friday. Next-day delivery across the rest of the UK before 5 pm. Prescriptions delivered to a nominated pharmacy will usually be ready for collection the same day.