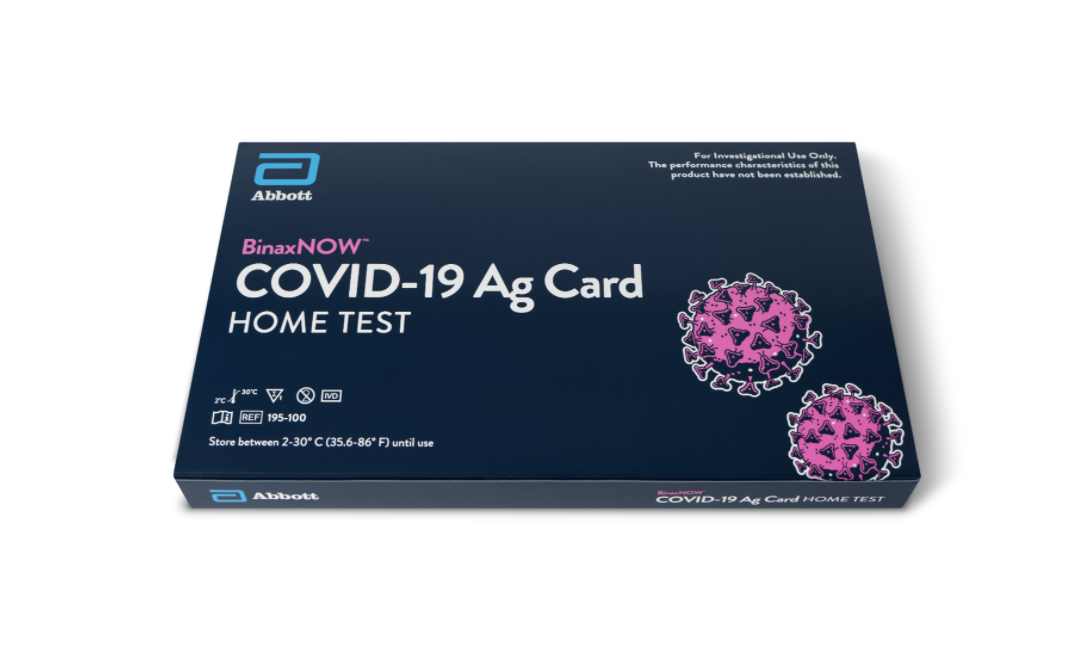 What's in the Box
The shortest route to fast results
Inside, you will find all you need to conduct a rapid COVID-19 test, authorized for use on a virtual visit with an eMed Certified Guide.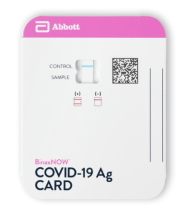 BinaxNOWTM
COVID-19 Ag Card


Newly Designed Single-Use
Extraction Reagent Bottle


Authorized
We partner with leading manufacturers of government-authorized or approved tests.
At-Home Testing
Our digital point-of-care solution guides you through the test with live video guidance, ensuring proper test procedure and validated results.
Rapid results
Results are available within minutes of taking the test.
Digital Pass
Users who test negative receive a digital pass, enabling them to return to activities, while still following appropriate safety protocols.
This product has not been FDA cleared or approved; but has been authorized by FDA under an EUA;

This product has been authorized only for the detection of proteins from SARS-CoV-2, not for any other viruses or pathogens; and,

This product is only authorized for the duration of the declaration that circumstances exist justifying the authorization of emergency use of in vitro diagnostics for detection and/or diagnosis of COVID-19 under Section 564(b)(1) of the Federal Food, Drug and Cosmetic Act, 21 U.S.C. § 360bbb-3(b)(1), unless the declaration is terminated or authorization is revoked sooner.